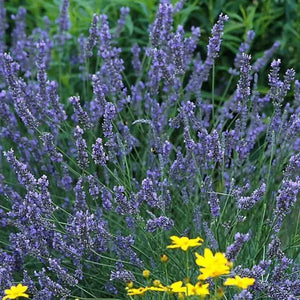 Light:  'Grosso' prefers full sun

Temperature:  Hardiness Zones 5-10 (8 if your located in high hot & humid area)

Watering:  If Lavenders could talk they would shout, "don't over water!" Excessive watering promotes disease and Lavenders are very susceptible to root rot from moist soil. When you do water, make sure to water the soil and not the plant, adequately and not excessively.

Soil: Well draining soil is the key to a happy Lavender, to help prevent root rot from moist soil.

Comments:  Good circulation is vital as lavenders cannot tolerate damp and humid conditions. They need a lot of room to grow and they need a lot of air moving around them to avoid excess moisture which will lead to rot.